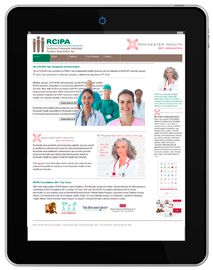 RCIPA uses the RCIPA website and the RCIPA electronic newsletter to communicate with RCIPA participating providers and their office staff. RCIPA encourages all RCIPA participating healthcare professionals and practice staff to subscribe to the RCIPA newsletter for news and updates relating to all RCIPA business (Aetna, POMCO and Independent Health), fee schedule updates, clinical policy issues etc.
Rochester-area health professionals are also welcome to subscribe to the Rochester Health newsletter for Rochester Health news and updates of interest to Rochester-area physicians and allied-healthcare providers.
---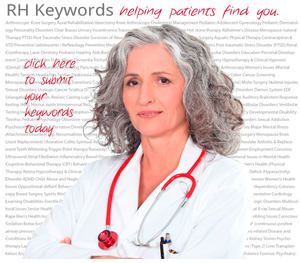 Rochester-area residents and prospective patients can now search on healthcare professionals based on clinical interests/keywords. Rochester-area healthcare professionals can submit a provider professional profile and clinical interests/keywords directly to Rochester Health for display in the RH Healthcare Directory.

Click here for more information and to submit your keywords and professional profile for inclusion in the Rochester Health on-line Healthcare Directory.
---
RCIPA Foundation 2012 Toy Fund
With much appreciation, RCIPA thanks Lewis Pediatrics, The Bonadio Group and Harter, Secrest & Emery for their generous contribution to the Foundation's 2012 Holiday Toy Fund. Thanks to these donations the RCIPA Foundation once again is able to donate 400 brand-new Wooly Mammmoth stuffed-animals to local charities to be distributed to deserving children over the holidays.