Provider Network Panel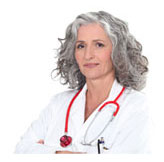 RCIPA is a physician-directed, community-wide, healthcare organization that is committed to physician and patient advocacy and to the delivery of high-quality, cost-effective, and accessible care.
Rochester Community Individual Practice Association (RCIPA) contracts with the majority of physicians and allied-health professionals in the Rochester, NY area. RCIPA's panel of providers serves as the healthcare provider network for Aetna and Independent Health (non-HMO) in the region. See the Partners page for more information about these plans and the Fee Schedule page to download the related fee schedules.
---

RCIPA uses the RCIPA website and the RCIPA StatSheet newsletter to communicate with participating physicians and allied-health professionals and their practice staff (office managers, billing managers, credentialing coordinators etc.). RCIPA encourages all participating healthcare professionals and practice staff to subscribe to the RCIPA Statsheet newsletter for news and updates relating to all RCIPA business, fee schedule updates, clinical policy issues etc. click here to register for the RCIPA StatSheet
---
Participating with RCIPA (Organizations, Medical Practices, Physician Groups and Healthcare Providers)

RCIPA contracts with insurers and third party administrators (TPAs) on behalf of its particpating organizations and their individual healthcare providers. All RCIPA practices and providers participate with Independent Health (non-HMO) / Nova Healthcare through the RCIPA Participation Agreement. The majority of RCIPA members also participate in the RCIPA-Aetna network through RCIPA's contract with Aetna. To become a RCIPA participating organization or to enroll individual healthcare providers with RCIPA under a RCIPA participating organization click here.
---
RochesterHealth.com

In 2008, RCIPA formed a sister organization, Rochester Health, Inc., a nonprofit 501(c)3 organization, which launched and manages a local online healthcare resource guide, RochesterHealth.com. The website is endorsed and sponsored by local community health organizations and facilities and offers a comprehensive collection of local healthcare resources: doctor, dentist and medical service listings; links to service agencies and support groups; senior and cancer resources; a community health calendar and more. RochesterHealth.com was awarded the 2012 Rochester Business Journal Best of the Web Award for Health Care. The next development phase for the website is the collection of clinical interest keywords from the dental community in an effort to enhance the searchability and usefulness of the Dental Directory.
---
RCIPA Foundation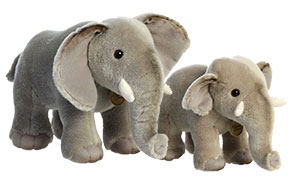 For over 20 years, the RCIPA Foundation has provided stuffed animals to local children's charities for the holidays. With much appreciation, the RCIPA Foundation thanks RCIPA for their generous contribution to the Foundation's 2022 Holiday Toy Fund and a special thank-you to Lewis Pediatrics for their 2022 donation. Thanks to RCIPA's donation the RCIPA Foundation was able to donate 500 brand-new elephants to the following local charities over the holidays: Compeer of Rochester, Crisis Nursery Center 4 Youth, Hillside Children's Center Santa Program, Happiness House, Cure Childhood Cancer, Ronald McDonald House, Villa of Hope, Bivona Child Advocacy Center, Child Life Program Rochester Regional Health, The Bethany House, Ibero-American Action League, CP Rochester Area, Fostering Hopes Backpack Program, Wilson Commencement Center, Mary Cariola Children's Center, Daystar for Medically Fragile Children, Marine Corps Toys for Tots, Pirate Toy Fund, Making Spirits Bright, Oregon Leopold Child Care Center, Asbury First Storehouse and Catholic Charities of Rochester.
To make a donation to the RCIPA Foundation please send your tax-deductable gift to: RCIPA Foundation, 16 Main Street West Suite 200 Rochester, NY 14614. The RCIPA Foundation is a 501(c)(3) charitable organization. The RCIPA Foundation appreciates all donations and all donations are targeted exclusively for the annual holiday Toy Fund.