RCIPA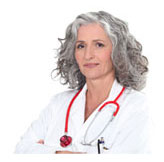 The Rochester Community Individual Practice Association (RCIPA) is an organization which manages a provider network of approximately 3,200 physicians and allied health professionals who practice in the New York State counties of Genesee, Livingston, Monroe, Ontario, Orleans, Seneca, Wayne, Wyoming and Yates. Formed in 1984, RCIPA remains dedicated to maintaining a community-wide panel of health care professionals to provide high quality, cost-effective and accessible health care for residents of the Greater Rochester Area.
RCIPA contracts with insurers and third party administrators (TPAs) on behalf of its providers. All RCIPA practices and providers participate with Independent Health (non-HMO) / Nova Healthcare through the RCIPA Participation Agreement. Most RCIPA members also participate in the RCIPA-Aetna network through RCIPA's contract with Aetna.
The RCIPA Board of primary care and specialist physicians, along with our committees and our staff, manage the partnerships we have formed to ensure that policies, procedures and reimbursements are appropriate for our members and their patients.
---
Principles
Physician Leadership—Physicians must lead and manage health care change.
Community-Wide Panel—Employers and patients must have access to the largest possible panel of primary care physicians, specialists, and other health professionals in our community.
Social Responsibility and Mutual Respect—We have a responsibility to ensure that all people are treated with respect and dignity, and to address the health needs of special populations.
Physician-Patient Relationship—The physician-patient relationship must be preserved at the core of the health care delivery system.
Focus on Wellness and Prevention—It is our responsibility to provide the education, support, and leadership necessary to move our community from an illness-based model to a wellness-based model.
---
RCIPA Board of Directors
James L. Budd MD, Internal Medicine

Dr. Budd received his undergraduate degree in 1975 from Northwestern University, where he was elected to membership in Phi Beta Kappa. He received his medical degree in 1979 from the University of Chicago School of Medicine, where he was elected to membership in the Alpha Omega Alpha Honor Medical Society. He then completed both his internal medicine residency and hematology fellowship at the University of Rochester School of Medicine and Dentistry, before assuming a faculty position at the University of Rochester and entering primary care practice. He is currently the Site Medical Director for Twelve Corners Internal Medicine within the University's Primary Care Network.

Allison L Holm MD, Dermatology

Dr. Holm graduated from the State University of New York at Binghamton and received her medical degree with honors from the University of Rochester. Dr. Holm completed two years of pediatric training at the University of Rochester before starting her residency in dermatology. She is a Diplomat of the American Board of Dermatology and a Fellow of the American Academy of Dermatology and Society for Pediatric Dermatology. She has an appointment to the faculty of the University of Rochester as a Clinical Instructor in Dermatology and Pediatrics.

Edward D. Lewis MD, rcipa board vice-chair, Pediatrics

Edward D Lewis, MD is a pediatrician in general private practice in Rochester NY. A graduate of the University of Rochester Medical School, he did his pediatric training at Cincinnati Children's Hospital Medical Center and Strong Memorial Hospital. He is currently a Clinical Associate Professor of Pediatrics at the University of Rochester School of Medicine. He is a medical director for Rochester Health and active in American Academy of Pediatrics and the American Medical Society. He is married to Bess Cooke Lewis who works with him as a Pediatric Nurse Practitioner.

Stephen M. Rauh MD, rcipa board chair, Colon-Rectal Surgery

Dr. Rauh is well known and highly regarded throughout western New York for his comprehensive surgical expertise in management of diseases of the colon and rectum. In 2008 he applied robotic technology for colorectal disease. His team of surgeons, Rochester Colon and Rectal Surgeons, P.C. are national leaders in robotic colon and rectal surgery. He is skilled in numerous surgical procedures. Areas of expertise include surgical management of cancer, Crohn's disease, ulcerative colitis, diverticulitis, prolapse, and anal conditions. He enjoys all aspects of his field including office practice, his time in the colonoscopy unit, and conducting major intestinal surgeries. Dr. Rauh received his B.S. in Biology and M.D. from the University of Cincinnati in 1978 and 1982 respectively. He completed a surgical residency at the University of Rochester. He went on to specialize in colorectal surgery by completing a fellowship at the Lahey Clinic in Boston in 1988. He received board certification in General Surgery in 1988 and Colon & Rectal Surgery in 1989 and maintains a faculty position at the University of Rochester. Dr Rauh is president and managing partner of Rochester Colon and Rectal Surgeons, P.C. Established in 1976, it currently employs 12 providers and has five offices in the region. Dr. Rauh's contributions to RCIPA include starting the Surgery committee in 1988, successfully guiding the organization through litigation resulting in a greater than 50 million dollar settlement received from Blue Cross of Greater Rochester and founder/Medical Director of rochesterhealth.com.